The event is tomorrow, our 2 teams are finalising their preparations.
Team "it's just a name" will be going for the Evestor challenge, and team "Nuts Hack" will take on the CoOp one.
But what have you prepared, exactly ?
We've pretty much followed the "steps" that I wrote about in this other blog post. Most of our prep time was spent making sure we had a solid idea that we liked, and that would keep us awake all week-end.
We've come up with that idea, so the next steps were to make sure that we knew how to do CI/deployment/hosting, and that we were all comfortable enough with it to do it again from scratch on the day.
We also drew out a map of the different iterations we'll be going through on the day. In the remaining time we have, we'll try and get concrete tasks out of them.
In terms of hardware - we still need to dig out post its and sharpies, because it REALLY helps to have a board to visualise the tasks and see them moving across, giving that sweet sweet "getting things done" feeling that we all crave for.
What's your plan on the day ?
We'll try and follow a classic MVP approach, starting first hand with our walking skeleton.
We know what are the different components that we'll need for our solution, so we'll make sure that we can deploy basic HelloWorlds for each of those, and connect them together.
Once that's done, we'll move on to MVP - MVP for a Hack should always be in a working, functional state.
In the first hacks I've attended, I put TDD aside completely because I thought ~20 hours is nowhere near enough to justify writing tests.
Rookie mistake. You want tests, covering at least the core features of your project, so that you don't lose 1 hour or 2 debugging "why isn't this working anymore ??" - believe me, it'll happen.
You need confidence that your hack is functional and demo-able at any stage of the process. I don't think there's anything better than tests for that.
The main purpose of this is to know that no matter what happens, you'll aways have a decent version of your hack to demo and submit on the Sunday at 2pm.
After that, if MVP is done in time and we've got a few spare hours to kill, we'll have a list of extra features that we can bring in to enrich the hack. MVP+1, +2, ..., etc.
Ask for help. To anyone. Don't get stuck.
We'll try and do frequent checkins on how everyone is doing throughout the event - it's very important to make sure that noone is stuck, ever. Being stuck is bad. Don't get stuck. Ever.
You're stuck ? Michael has the answer: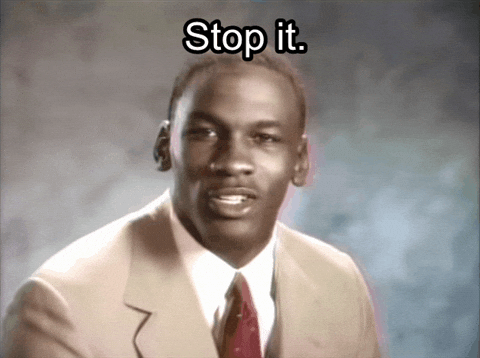 Remember that you're at the event with a team - do as much as you can together. There will be stages where you'll want to put the headphones on, blast some Mambo n°5 for extra motivation and focus on your part of the hack. I think it's fine to do that - but not too much. Remember to spread the knowledge, communicate a lot, pair with others. Being a knowledge silo is bad enough at your workplace, it's 10 times worse at a hackathon!
The mentors and judges are very open and friendly - seek their help out if you're stuck for too long, you don't lose points for doing so!
On that note - enjoy your 2 last sleeps, make the most out of them. Good luck to everyone attending, and see you all there on saturday!